Family Acupunture
Dr. JiJi Cook is a fertility acupuncturist in Jupiter FL. Though I've never tried her services myself, I have referred several clients to her and had very good feedback. She has some great reviews online as well. 
Family Acupuncture
1080 E Indiantown Rd #105
Jupiter, FL 33477
Phone: (561) 459-0528
Webiste

Transitions Wellness & Performance Center
This place is fun. I've been here several times for float therapy.  They recently changed ownership as of 2023. I have not used their services under the new ownership but I definitely enjoyed my experiences there previously.
Transitions
14141 US HWY 1
Juno Beach, FL 33408
Phone: (561) 402-6132
Website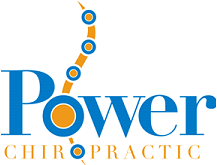 Power Chiropractic
Dr. Llorens offers skilled, accurate adjustments with a warm and calm approach. I have used him personally for myself and my kids. I have also recommended Dr. Llorens to pregnant women with back pain and the feedback is excellent. Highly recommended.
Power Chiropractic
219 S Olive Ave
West Palm Beach, FL 33401
Phone: (561) 659-6636
Fax: (561) 802-3021
Website