I love what I do. I've been blessed to be practicing bodywork for 30 years. Originally from Upstate New York, I am the daughter of a Massage Therapist/Artist and a Jazz Musician. I was fortunate to have been exposed to the art of therapeutic bodywork at an early age. In 1994, at age 18, I began my formal training in therapeutic massage at The Swedish Institute of Massage & Allied Health Sciences in New York City.
Studying classical ballet and modern dance throughout my childhood and teen years inspired me to pursue professional dance in my 20s. Simultaneously, while attending massage school, I studied modern dance in New York City and eventually got hired as a member of several regional modern dance companies.
My massage practice began to evolve when I became certified in Prenatal and Postpartum Massage. I was initiated into the world of pregnancy and birth, and I wanted to support new mothers. In 2001, I completed my Birth Doula training and attended hospital and home births as a Doula for the next 13 years.
"We are more emotionally available to the people we love when we take care of ourselves first."
In addition to running my own massage practice, I have worked alongside chiropractors, at various spas, and was on staff at Omega Institute Wellness Center in Rhinebeck, NY for 10 years.
The older I get the more I begin to realize how all the different paths of my life have aligned to bring me to the place I am now. I made the decision to specialize in bodywork for women for many reasons. The biggest one being this:
I want to be a facilitator of self-care and awareness.
I believe as women we owe it to ourselves to create our life,  honor ourselves and take an active role in our physical, emotional and mental health. We deserve all the beauty and fulfillment this life offers us, but we must accept it fully and take the time to implement self care into our daily lives.
We are more emotionally available to the people we love when we take care of ourselves first ...
As the flight attendants say:
"Please place the oxygen mask over your own mouth and nose before assisting others."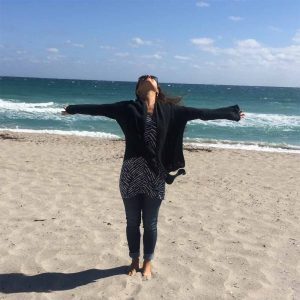 When I'm not taking care of my clients, I relish the time with my two amazing kids and husband.
I also love practicing yoga & meditation, exercising, spending time at the ocean and receiving great bodywork.
Feel like yourself again,
Schedule a therapeutic massage in your home.